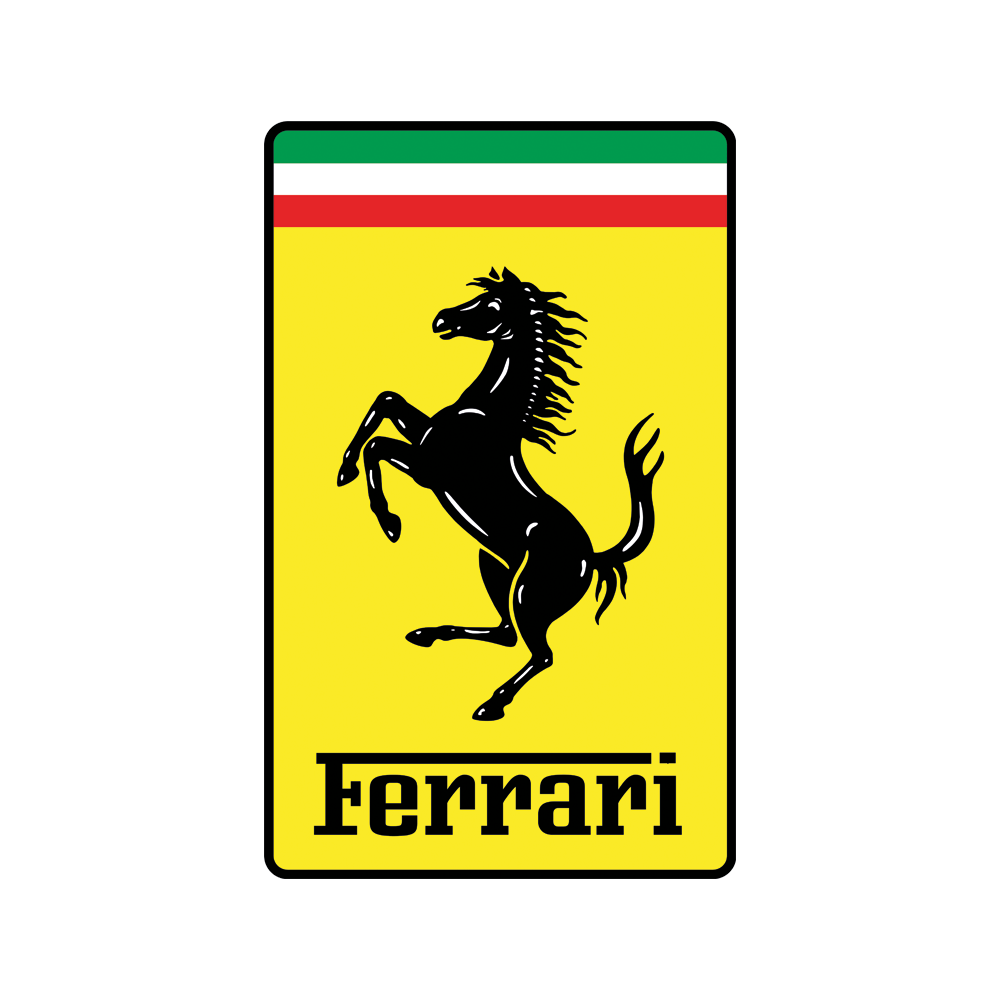 Ferrari car cover
To protect your Ferrari, DS COVERS offers various high-quality car covers for indoor and outdoor use. The brief specifications, price and sizing advice for your Ferrari can be found in the table below. By clicking a price in the table, you will be directed to the product page of the relevant car cover with the correct size selected.
The size advice below is based on the dimensions as specified by Ferrari.
If you can't find your Ferrari in the table or if you have any questions, please don't hesitate to contact us.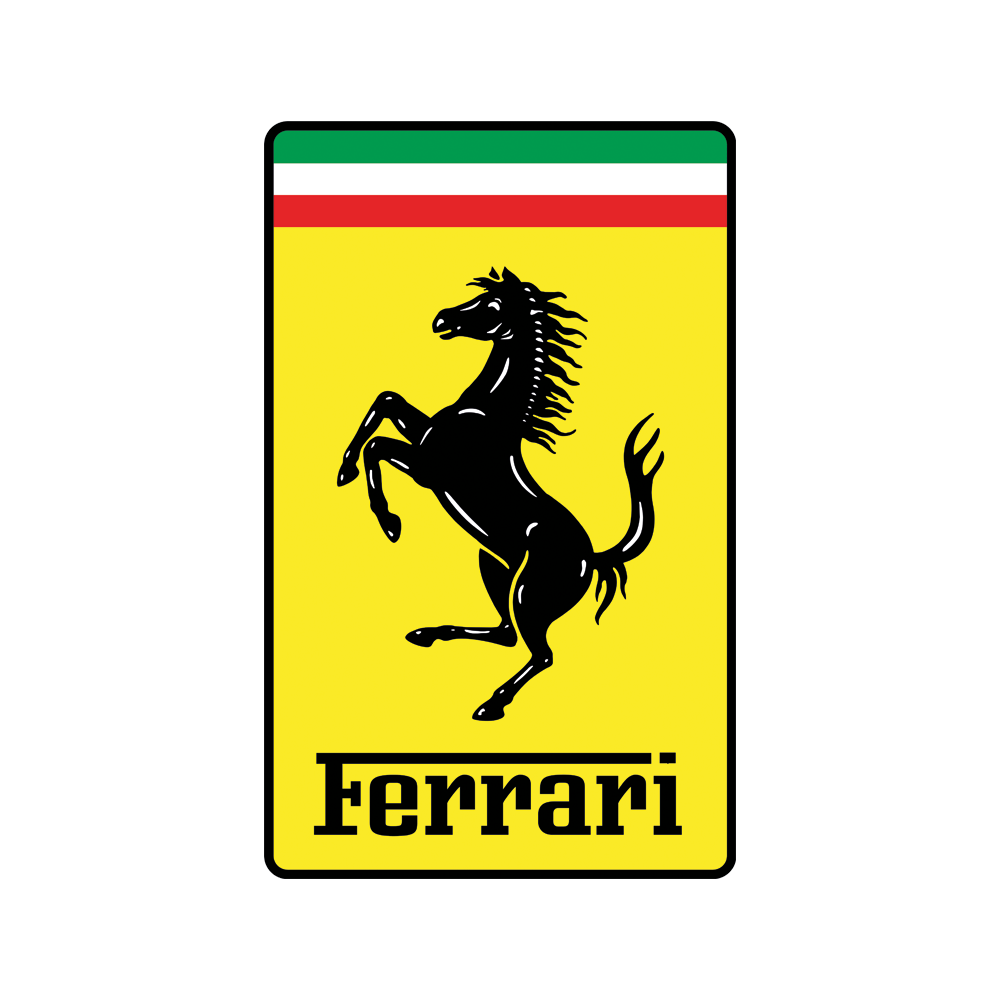 Ferrari modellen

OUTDOOR

INDOOR
MAXX automobilio apdangalas

Universal-Fit

No mirror pockets

Available in 1 color

Logo-print impossible

SUNN automobilio apdangalas

Tailor-made

Mirror pockets

Available in 5 colors

Logo-print possible

BOXX automobilio apdangalas

Stretch-Fit

No mirror pockets

Available in 5 colors

Logo-print possible

LUXX automobilio apdangalas

Tailor-made

Mirror pockets

Available in 12 colors

Logo-print possible

LUXX Plus
125 S | 1947 > 1947
166 S MM TOURING BARCHETTA | 1948 > 1953
208 GT4 DINO COUPE | 1975 > 1980
208 GTB | 1980 > 1986
208 GTS | 1980 > 1986
212 INTER PININFARINA | 1951 > 1953
250 EUROPA | 1953 > 1955
250 GT BERLINETTA LUSSO | 1962 > 1964
250 GT BERLINETTA PININFARINA SWB | 1959 > 1962
250 GT BERLINETTA TOUR DE FRANCE ZAGATO | 1956 > 1956
250 GT BERLINETTA TOUR DE FRANCE | 1956 > 1959
250 GT BOANO | 1955 > 1959
250 GT CALIFORNIA SPYDER LWB | 1957 > 1963
250 GT CALIFORNIA SPYDER SWB | 1959 > 1963
250 GT PININFARINA COUPE / CABRIO | 1954 > 1960
250 GT/E | 1959 > 1963
250 GTO | 1962 > 1964
250 TESTA ROSSA | 1957 > 1961
275 GTB / GTB/4 (LONG NOSE) | 1964 > 1968
275 GTS CABRIO | 1964 > 1966
275 P | 1964 > 1964
288 GTO EVOLUZIONE (SPOILER) | 1985 > 1985
288 GTO | 1984 > 1985
296 GTB | 2022 >
296 GTS | 2021 >
308 GT/4 DINO | 1973 > 1980
308 GTB | 1975 > 1985
308 GTS | 1975 > 1985
308 PIONEER | 1970 >
328 GTB | 1985 > 1989
328 GTS | 1985 > 1989
330 GT 2+2 | 1964 > 1967
330 GTC PININFARINA | 1966 > 1968
330 GTS | 1966 > 1968
330 P | 1964 > 1964
340 MM | 1953 > 1953
342 | 1951 > 1953
348 CABRIO | 1989 > 1995
348 COUPE | 1989 > 1994
360 GTC (SPOILER) | 2003 > 2004
360 MODENA | 1999 > 2004
360 SPIDER | 1999 > 2004
365 DAYTONA GTB/4 COUPE PININFARINA | 1968 > 1974
365 DAYTONA GTS/4 CABRIO | 1968 > 1974
365 GT 2+2 | 1968 > 1971
365 GT4 2+2 | 1972 > 1976
365 GT4 BB | 1973 > 1976
365 GTC PININFARINA | 1968 > 1970
365 GTC/4 PININFARINA | 1971 > 1973
365 GTS | 1968 > 1970
375 BARCHETTA | 1950 > 1950
400 SUPERAMERICANA | 1959 > 1964
400 | 1976 > 1985
400i | 1976 > 1985
412 | 1985 > 1989
456 GT 2+2 | 1992 > 2003
458 CHALLENGE | 2014 > 2014
458 ITALIA GT2 | 2012 > 2012
458 ITALIA GT3 | 2012 > 2012
458 ITALIA GT3 | 2013 > 2013
458 ITALIA | 2009 >
458 SPIDER | 2011 >
488 CHALLENGE | 2017 > 2018
488 GT3/GTE | 2016 >
488 GTB | 2015 >
488 PISTA SPIDER | 2018 >
488 PISTA | 2018 >
488 SPIDER | 2015 >
500TRC | 1957 > 1957
512 BERLINETTA BOXSTER (SPOILER) |
512 M | 1994 > 1996
512 TR | 1992 > 1994
550 BARCHETTA PININFARINA | 2000 > 2000
550 MARANELLO | 1996 > 2002
575 GT1 | 2017 >
575 SUPERAMERICA | 2004 > 2005
575M MARANELLO | 2002 > 2006
599 | 2006 > 2012
612 SCAGLIETTI | 2004 > 2011
812 COMPETIZIONE A | 2021 >
812 COMPETIZIONE | 2021>
812 GTS | 2019 >
812 SUPERFAST | 2017 >
BB 512 | 1976 > 1981
BB 512i | 1981 > 1984
CALIFORNIA T | 2014 > 2017
CALIFORNIA | 2008 > 2014
DAYTONA SP3 | 2022 >
DINO 196 S | 1958 > 1958
DINO 206 GT | 1968 > 1969
DINO 246 GT / GTS | 1969 > 1974
ENZO | 2002 > 2004
F12 BERLINETTA | 2012 > 2017
F12 | 2016 >
F355 BERLINETTA | 1994 > 1999
F355 CHALLENGE (SPOILER) | 1995 > 2000
F355 SPIDER | 1995 > 2000
F40 COMPETIZIONE | 1988 > 1994
F40 LM | 1988 > 1994
F40 | 1987 > 1992
F430 GT2 | 2006 > 2006
F430 GT3 | 2006 > 2007
F430 SPIDER | 2004 > 2009
F430 | 2004 > 2009
F50 GT | 1996 > 1996
F50 | 1995 > 1997
F8 SPIDER | 2020 >
F8 TRIBUTO | 2019 >
FF | 2011 > 2016
FXX K EVO | 2017 >
FXX K | 2015 > 2015
GTC4 LUSSO T | 2016 >
GTC4 LUSSO | 2016 >
MONDIAL 3.2 | 1985 > 1989
MONDIAL 8 | 1980 > 1982
MONDIAL QUATTROVALVOLE | 1982 > 1985
MONDIAL T | 1989 > 1993
MONZA SP1 | 2019 >
MONZA SP2 | 2019 >
PORTOFINO M | 2021 >
PORTOFINO | 2018 >
PUROSANGUE | 2023 >
ROMA (F169) | 2020 >
SF90 SPIDER | 2019 >
SF90 STRADALE | 2019 >
TESTAROSSA SPIDER | 1985 > 1985
TESTAROSSA | 1984 > 1992